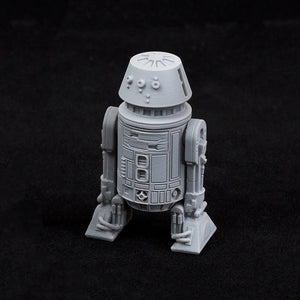 R5D4 Astromech Droid for 1/24 Studio Scale X-Wing or 1/24 Studio Scale Y-Wing
This R5D4 astromech droid figure has been designed for a Studio Scale X-Wing or Y-Wing.
The figure is hollow and comes in 5 parts for easier fiber optic installation. The legs and the bottom of the torso can be cut to a desired length.
---
We Also Recommend